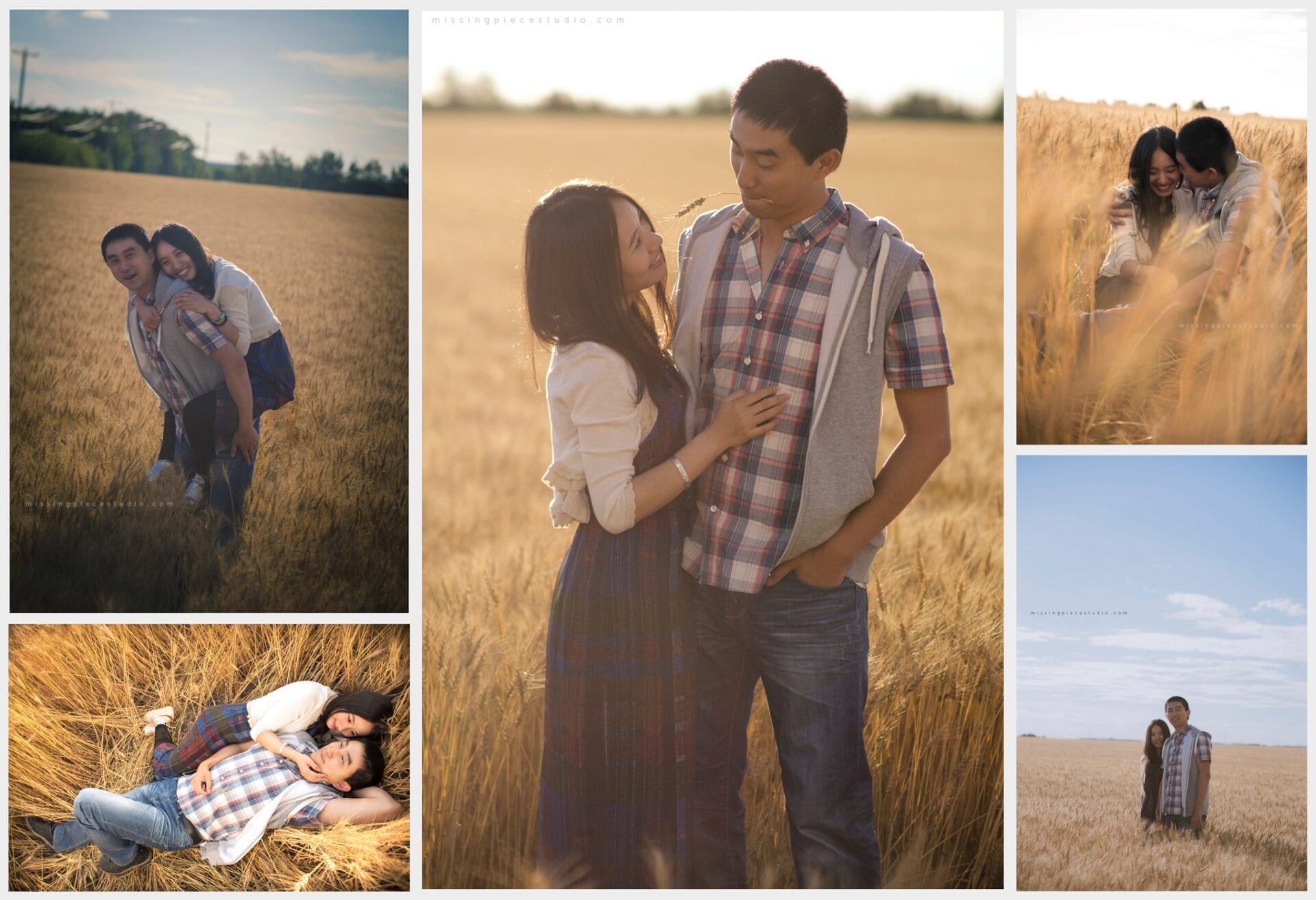 Today's outdoor photography session takes place in the great Alberta wheat field in Edmonton! What an amazing session! Unlike the Canola field I have recently taken, the wheat field definitely gives a very different cast and tone to the photo. I love how fuzzy and texturized these wheat plants gives! This couple is seriously so silly. I think they kind of forgot about me and went off to do their own thing haha. During the shoot a farm dog got loose and really wanted to play with us. We...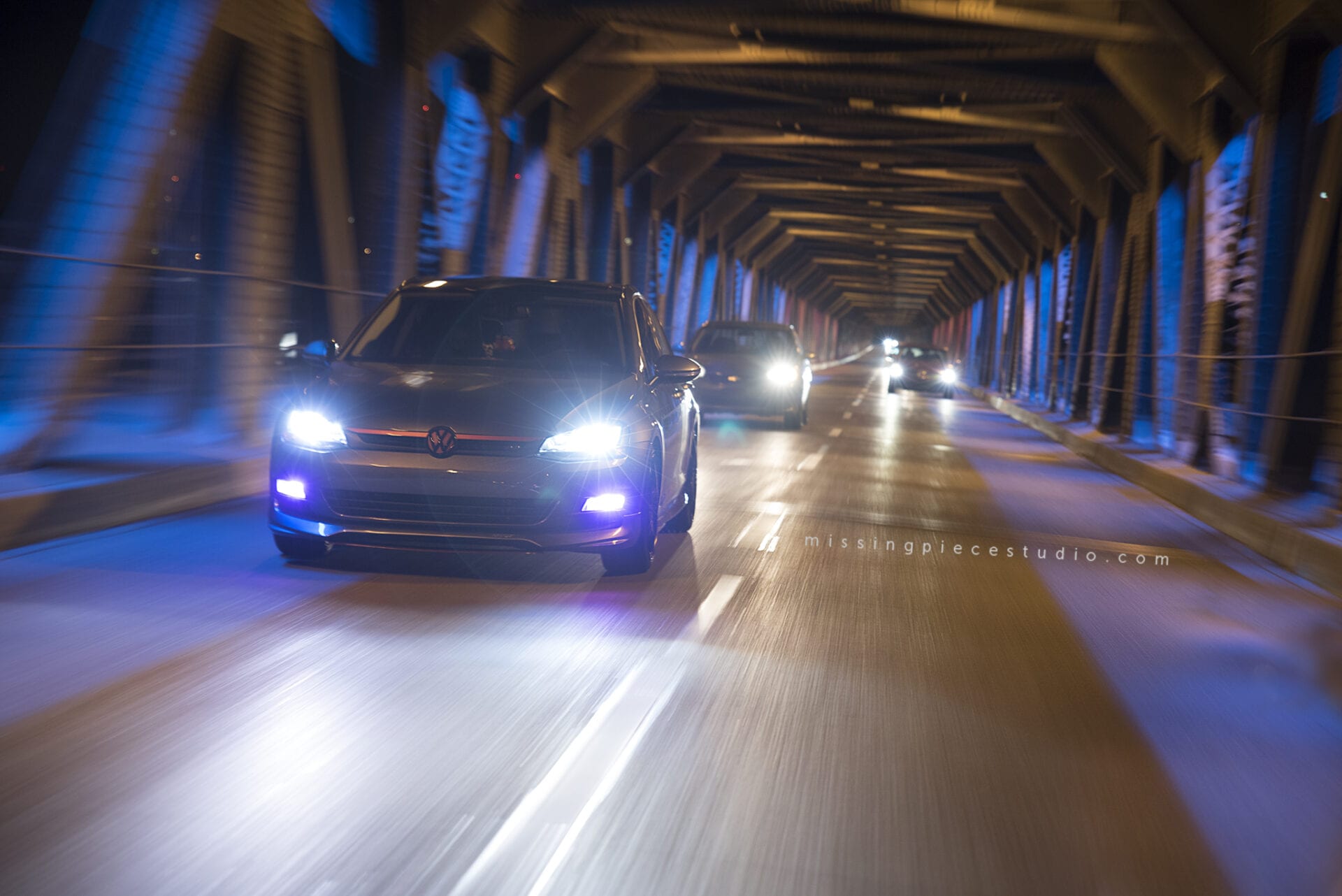 This beautiful Volkswagen Golf is brought to you by Southgate Volkswagen...

Amidst all the insanity moving to Calgary, I managed to get some fun shoots in my system. I don't remember how long I have stepped away from shooting at studios indoor! Today I got Jennie and his friend on board at a vacant real estate I got hookups for, and tried out some ideas. Jennie was super excited as usual, with loads of clothing to choose from and put me on the indecisive train. These are the results! hello...

Edmonton family portrait photography session at Whitemud Park near Fox Drive and Alfred H.Savage Centre. [caption id="attachment_2809" align="aligncenter" width="1000"] This Yorkie has never landed his feet on grass and is definitely confused![/caption] I have been experimenting with a workflow that incorporates color grading but I'm still a pretty big fan of keeping things as original as possible. If I truly like color grading, it'll be a photo that takes at least 30 minutes to work on in photoshop...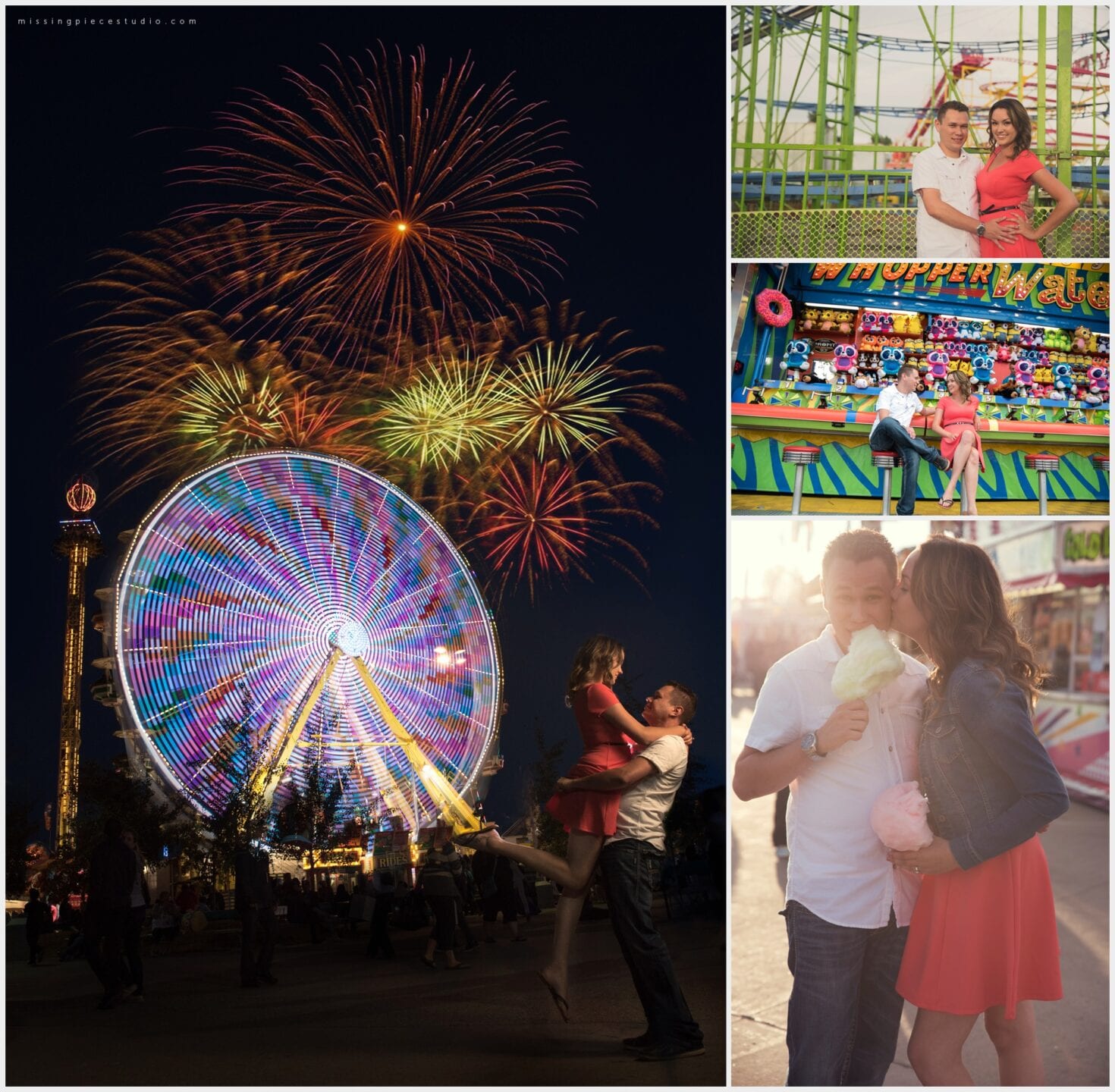 This is the last session i'll post on engagement sessions at KDays in Edmonton!  This couple has got to be my favourite couple of all times. They're sweet and very calm, which gave me lots of time to check my photos and discuss with them during the shoot. They were also super fun and took all my silly ideas to a whole new level! We played and  It was extremely easy to pose them and we had loads of time to work on new ideas and perfect an already...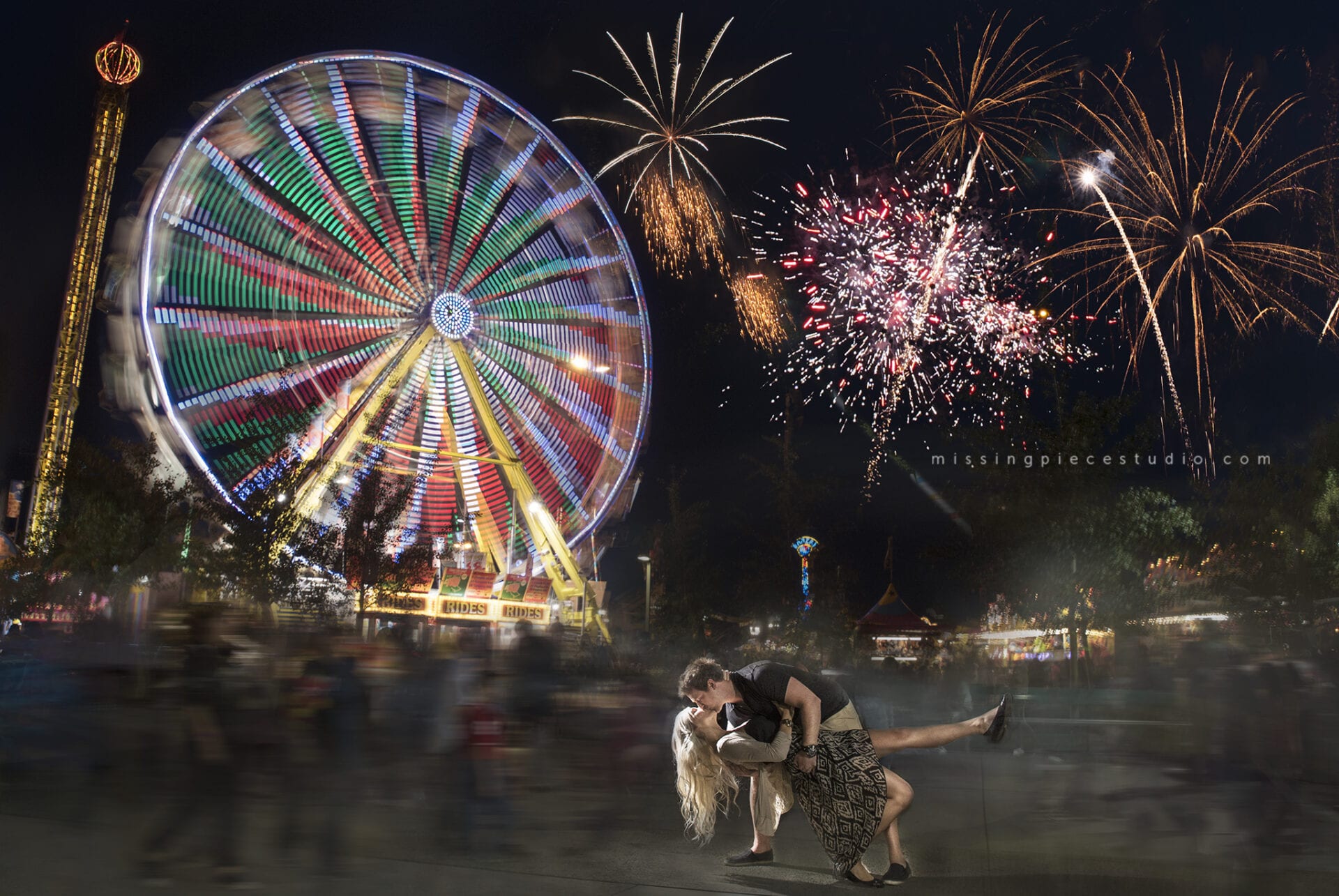 So I heard that Calgary is having a fireworks festival called Globalfest. While i'm still editing all the KDays sessions I'm tempted to try out some photos with the fireworks photos I have been taking. ...

Edmonton K-Days Mini- Photogrpahy-Session ...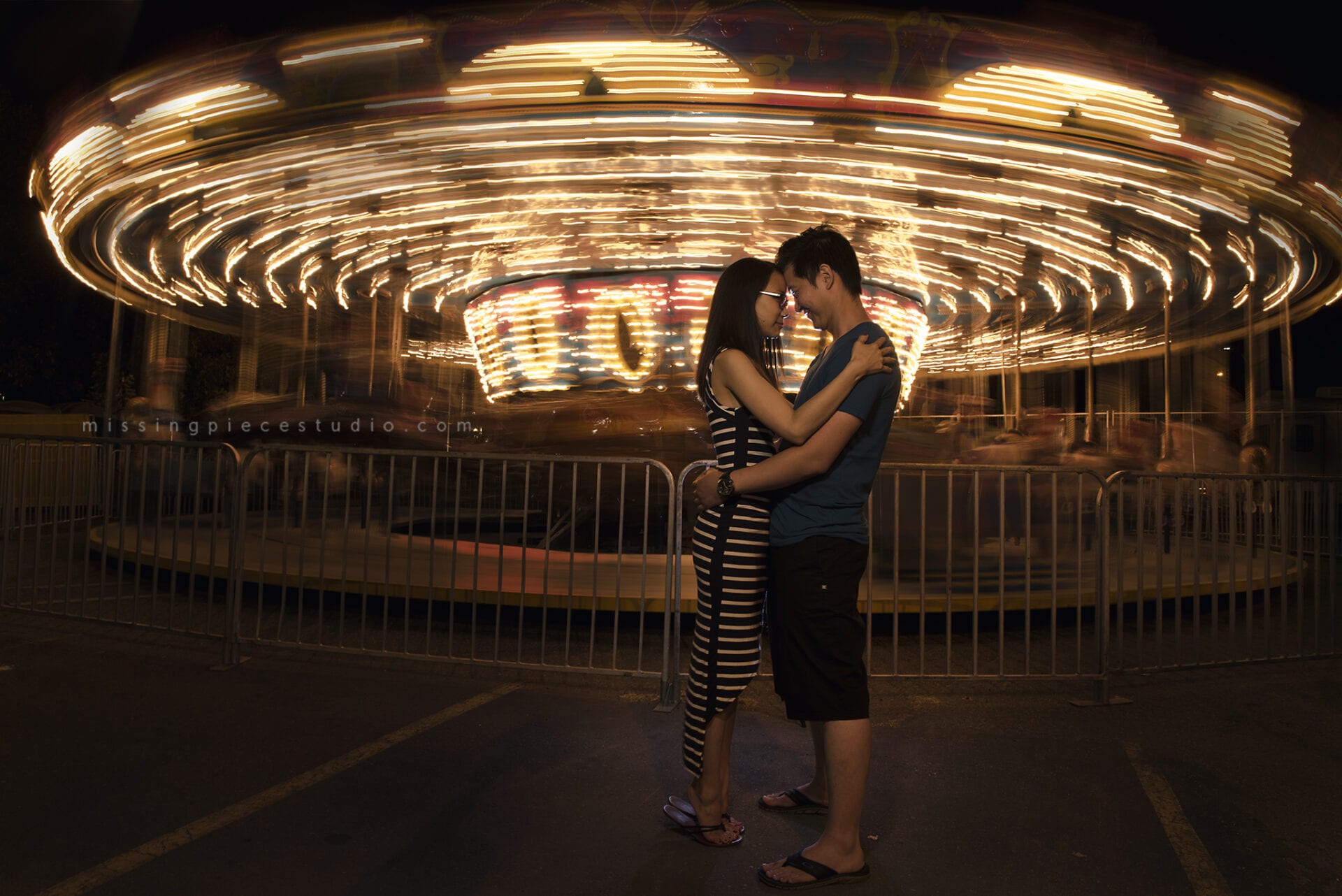 So K-Days have began and I have since made lots of plans to shoot a whole lot of things that I envisioned. The day before I worked with a girl and my assistant while planning my route for the couples scheduled to shoot this week. It was seriously a whole lot of work! The crowd and noise was definitely a major issue I had to overcome for my client. I tested this shot in the Merry-Go-Around many times on my own before going for this final product. This...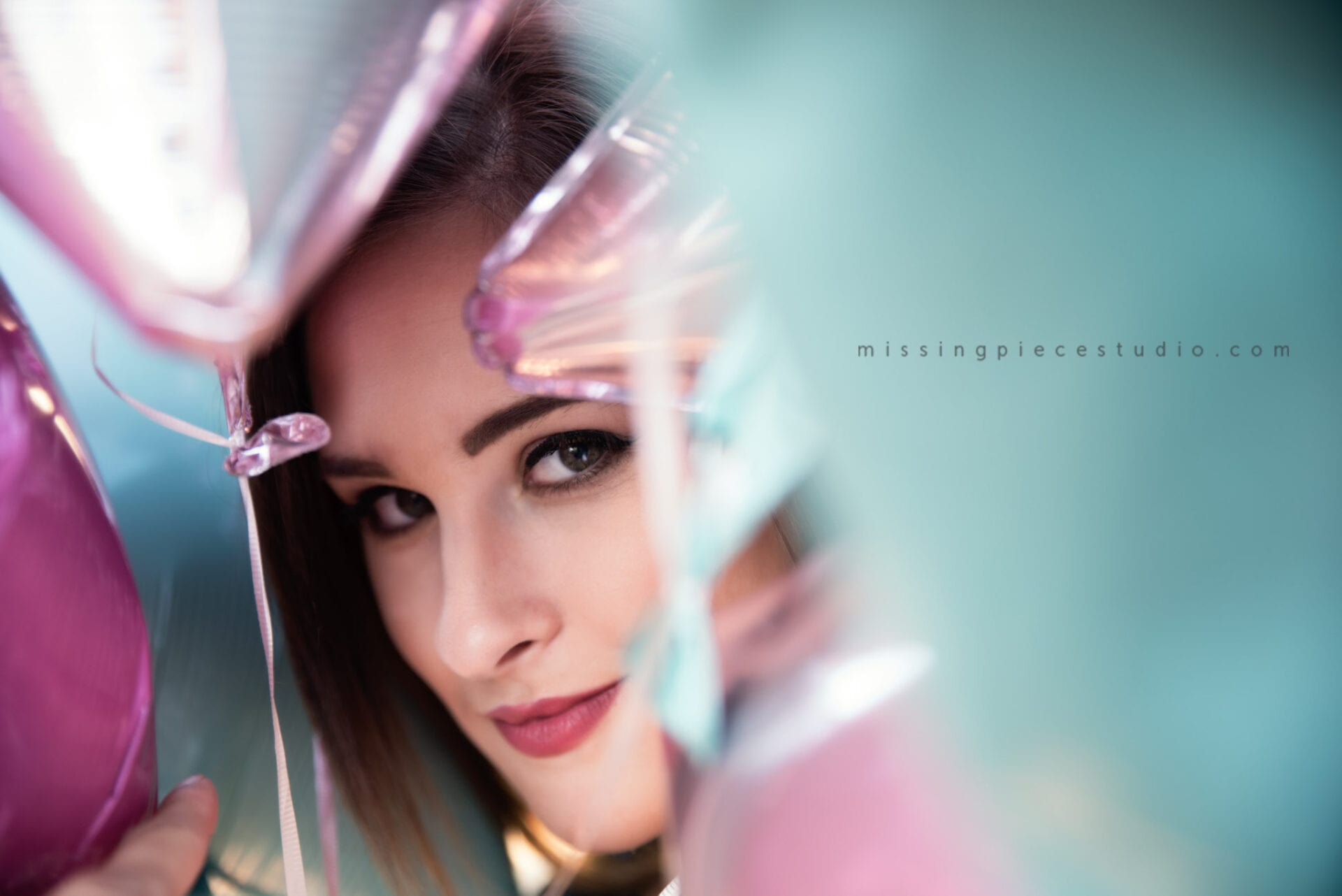 Carnival Themed Stylized Fashion Shoot at KDays Edmonton I have been looking forward to shooting at the Calgary Stampede since last yearsince the photo I took of my friends at the faris wheel became viral on Facebook. Unfortunately I couldn't make it to Calgary in time. So I returned to KDays for this legit photography session fully prepared!  I met up with the lovely Kailyn for this session and plan on doing a full coverage of KDays on different rides. We spent a lot of time exchanging ideas and ended...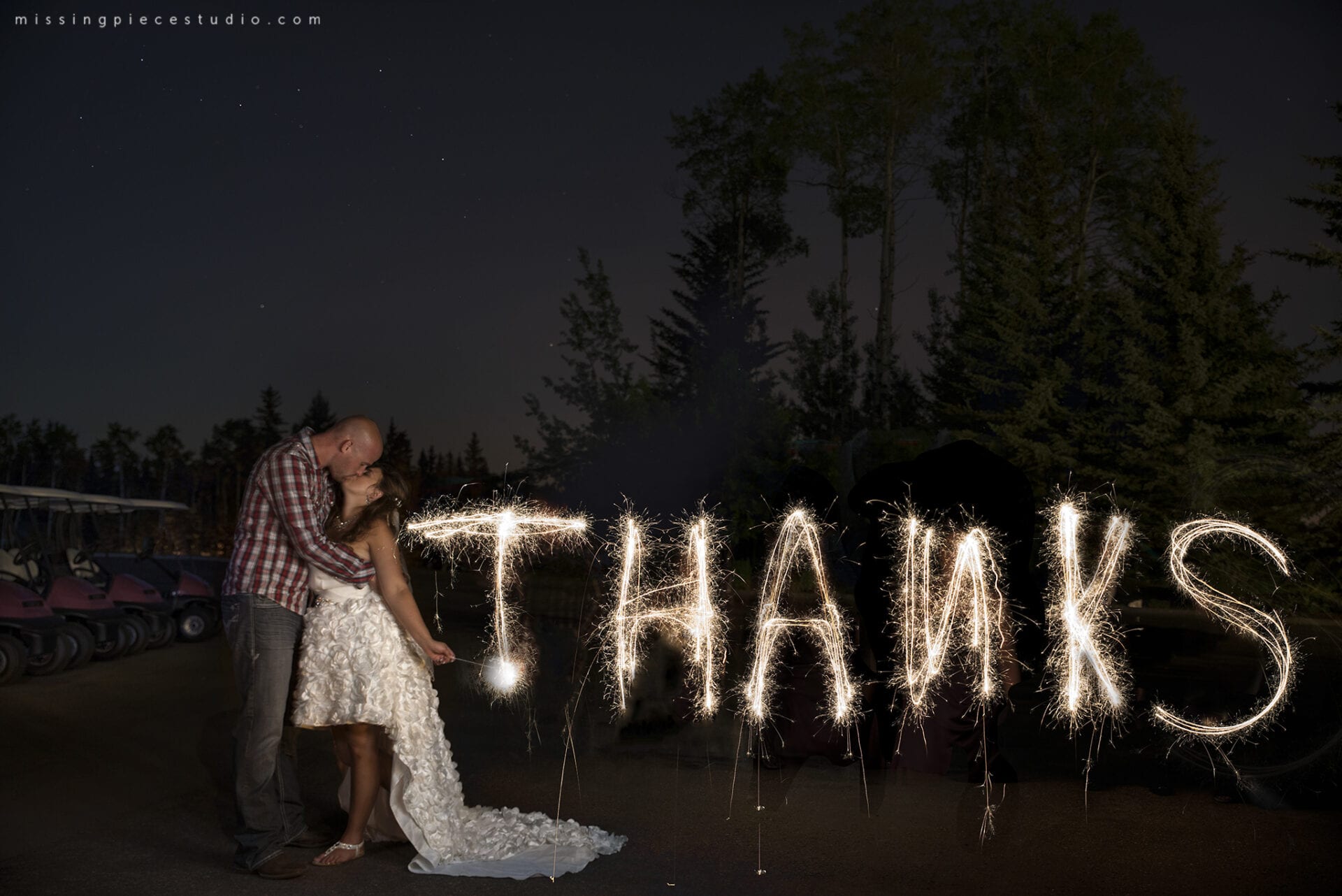 I have been waiting for this wedding day in Priddis Green for the longest time! From consultation to booking, from hiring assistants to shooting and wrapping it all up. [more] ...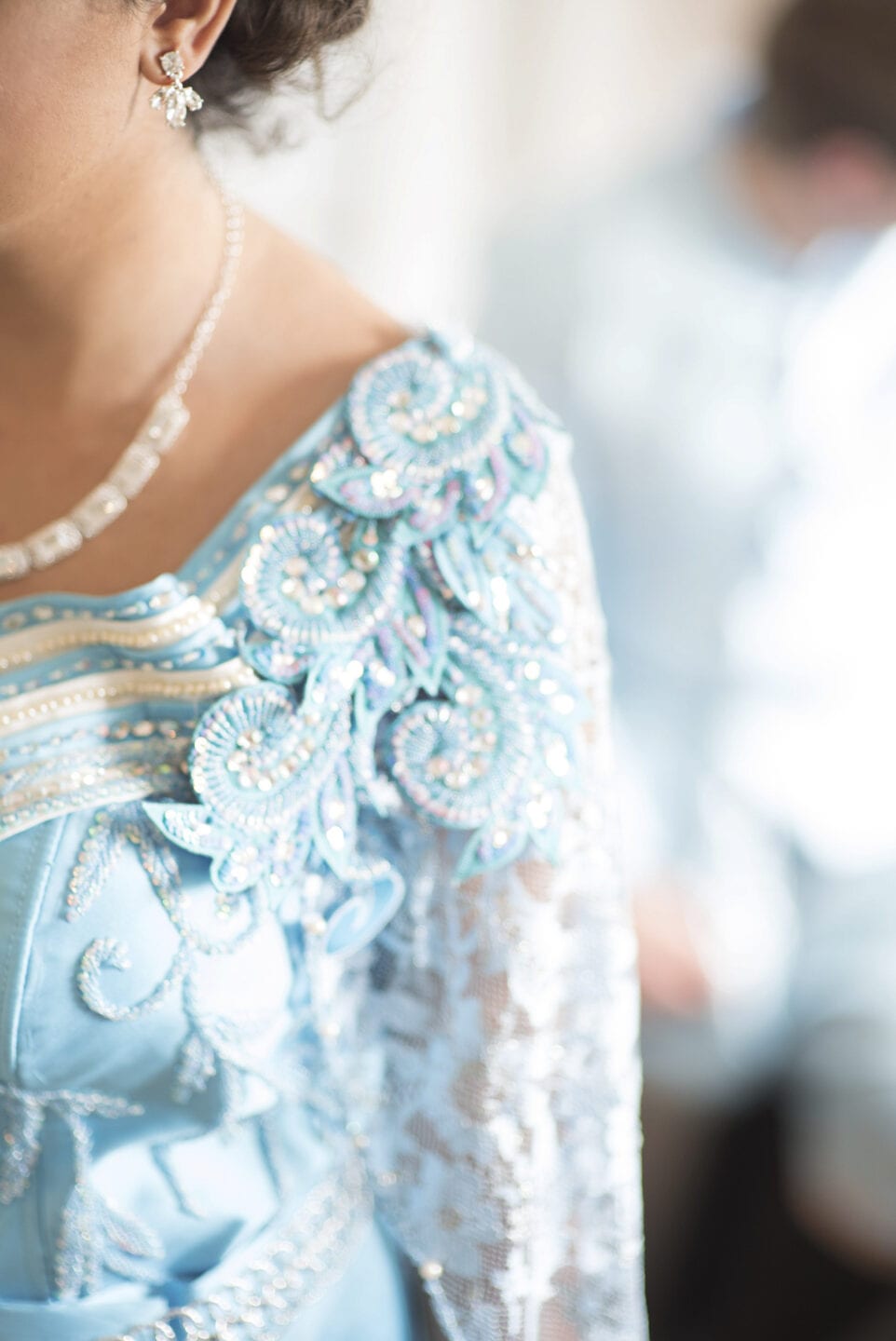 Cambodian Wedding Day in Edmonton CONGRATULATIONS to Sam & Christina! This amazing Cambodian style wedding was definitely something else!! I have assisted and shot wedding, and this one is truly something!! It's a whole lot of glamour and style packed into their two days adventure full of laughter. I wish you two love birds all the best. Congratulations again Mr. and Mrs. Chan :") A special shoutout to Teresa's Custom Cakes for making this amazing cake for me to photograph on the day as well! It was a treat to work...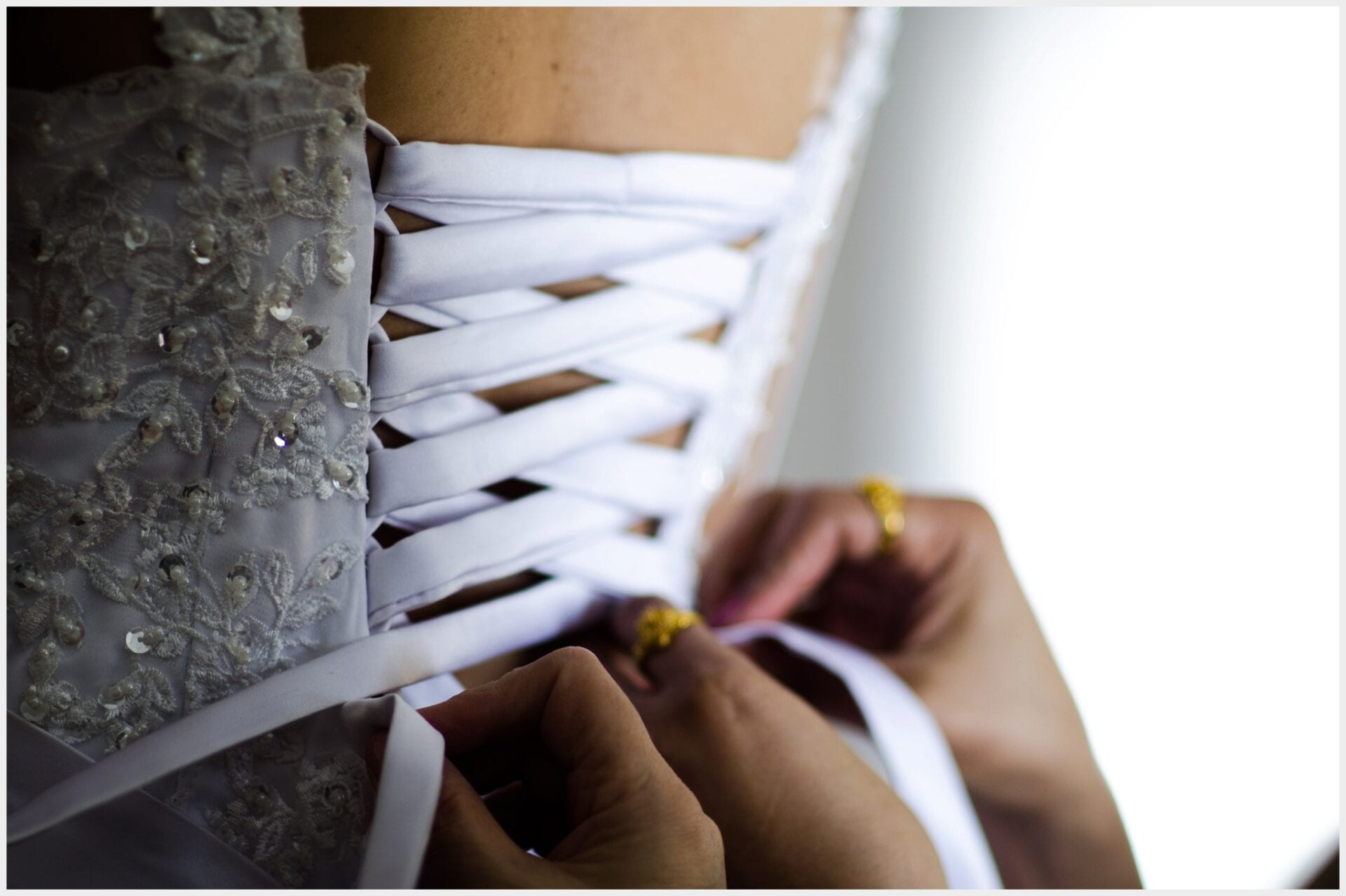 Wedding at Four Points by Sheraton Edmonton South ...